Welcome to the City of Knox
Knox City Hall is located at 101 West Washington Street.
The City Officials welcome you on behalf of the residents of Knox. We hope that you will find this a friendly, safe and prosperous community in which to live, work, learn, and play.
The City of Knox is located in Center Township and is the county seat for Starke County, Indiana. The population was 3,721 in the 2000 census. The city was founded in 1851 and named after General Henry Knox. Knox was also the home of Indiana Governor Henry F. Schricker. The City of Knox even has its own flag, designed by Raluca Fodorean.
Announcements

Mayor Dennis Estok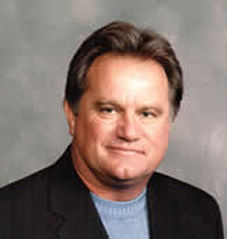 I am a lifelong resident of Knox, Indiana, and have spent my life serving our community through county and city government. I was an employee of our city for many years, I was also Mayor of the City of Knox from 2004-2007, and have acted as Surveyor since 2009...
Upcoming Events