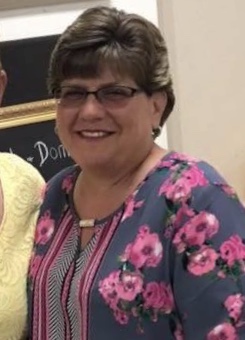 Cyndi Kidder

Clerk-Treasurer
101 W. Washington St.
Knox, IN 46534
Phone: 574-772-3032
Fax: 574-772-5669
Email: ckidder@cityofknox.net
Clerk-Treasurer's Office
The Clerk-Treasurer is elected every four years by all residents of the City along with the Mayor, City Judge and a five member Common Council. I have three other people in my office that include a Chief Deputy, Utility Clerk, and Account Clerk.
All fiscal affairs of the City are placed in the office of Clerk-Treasurer. Fiduciary responsibilities include the following items:
Prepare budgets for each department each year
Prepare plans for long term capital projects
Audit accounts of other departments and submit reports at the end of each fiscal year on the accounts of the City
Maintain separate accounts for each specific item of appropriation made by the Council to each department and require all appropriate documentation for claims
Retain charge of all books and records of City utilities including water, sewer, storm water and trash
Assist in calculating and setting utility rates
Make all investments for the City
Apply for and prepare all required paperwork for federal and state grants
Run payroll for the City
Handle insurance for City employees, City property, liability, and workers compensation
Run the Ordinance violation Bureau
Rental of properties such as the Community Center, Gateway Depot, Girl Scout building and Park Shelters
The Clerk-Treasurer is the record keeper for the Common Council and the Board of Public Works and Safety. These responsibilities include:
Keeping minutes of all council proceedings and have charge of all papers relating to its business
Prepare and keep an Ordinance book
Have charge of all documents and books entrusted by state statute or ordinance and keep the City seal
It is also the Clerk-Treasurer's responsibility to maintain all City facilities such as the Sewer Plant, Water Plant and towers, Gateway Depot, Fire Stations and Police Station, the Girl Scout building and Nancy J. Dembowski Community Center.
Lastly, the Clerk-Treasurer's office acts as an information center for the City.
Contact Clerk-Treasurer Cyndi Kidder
Please fill out the form below to send our office a message. We will get back with you as soon as possible.