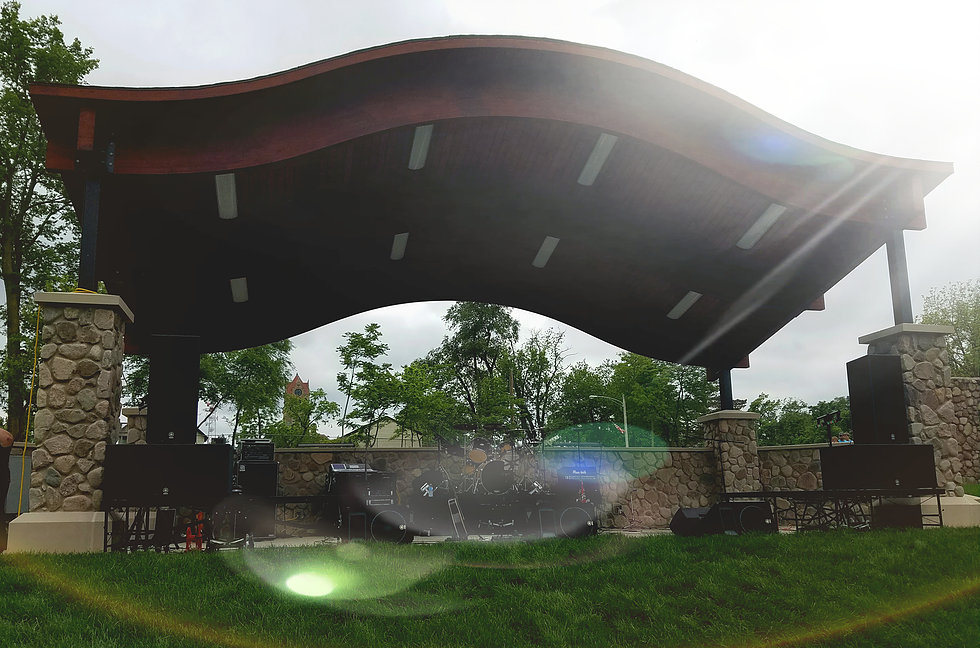 Wythogan Park Performance Stage
The Wythogan Park Performance Stage officially opened on Memorial Day weekend with a ribbon cutting ceremony on Saturday, May 27, 2017. The Stage is now available for rentals for weddings, church services, presentations or ceremonies, etc.
Click here for the Calendar of Events
Rental Information
Rental of the Wythogan Park Performance Stage is available by calling the Clerk-Treasurer's office at 574-772-3032.
Certain Rules do apply and the rates are as follows:
$50.00 per hour - up to four (4) hours
$350.00 for four (4) hours or more​
If the Mayor determines that it is in the best interest of the City to waive any portion or the entire fee, he may do so.
Rental Rules
No tables will be permitted on the stage. Requests for any tables to be placed on the stage will require pre-approval. No grills, fireworks, smokers or fire pits will be allowed on the stage.
Contact Us
For rental information please call 574-772-3032 or fill out the form below.