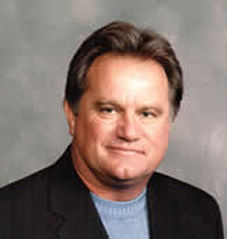 Dennis Estok

Mayor
101 W. Washington St.
Knox, IN 46534
Phone: 574-772-4553
Email: mayor@cityofknox.net
Meet Mayor Dennis Estok
"Together, we can build a better future for our community as a safe, vibrant and exciting place to live."
I am a lifelong resident of Knox, Indiana, and have spent my life serving our community through county and city government. I was an employee of our city for many years, I was also Mayor of the City of Knox from 2004-2007, and have acted as Surveyor since 2009.
In 2005, I was awarded the "Sagamore of the Wabash" by Governor Joseph E. Kernan. A "Sagamore of the Wabash" is a title used by the Native Americans in the Northeastern United States. It described a great person within the tribe to whom the chief would look to for advice and counsel.
As a lifelong resident of Knox and Former Mayor, I am proud to return to the Office of the Mayor of Knox, Indiana.
My tenure as Mayor was truly exciting and fulfilling. Working for and with citizens of our great community to create a better quality of life, more opportunity, a safer place to call home, and a more vibrant place to live was truly an honor. I believe we accomplished a great deal during the short time I was in office.
As I stated during my campaign, our community has a great deal of uncharted potential. look forward to what this term has in store for our community and working with you as your mayor.
Contact Mayor Dennis Estok
Please fill out the form below to send a message to our office. We will get back with you as soon as possible.