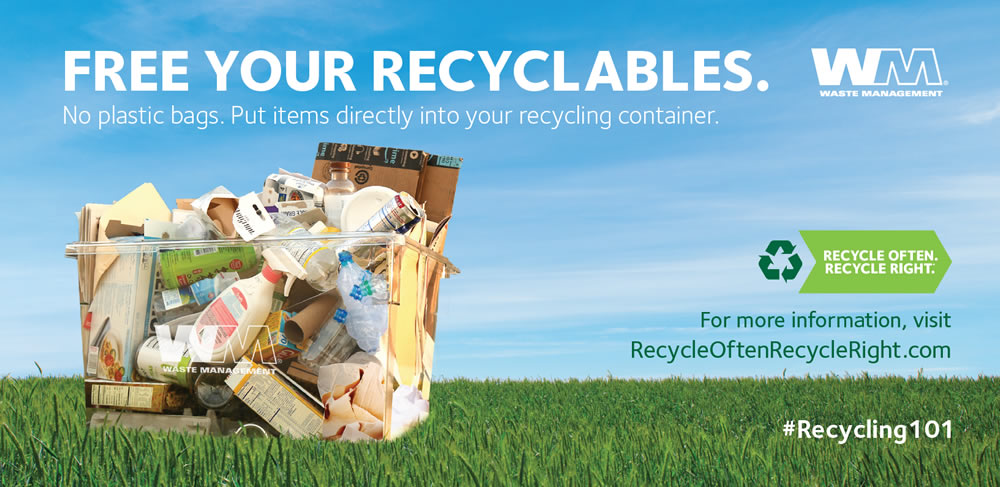 Trash / Recycle Pick-Up Schedule
Trash and recycling pick-up services in the City of Knox are provided by Waste Management. Trash pick-up normally occurs on Mondays on the east side of US 35 and Thursday on the west side of US 35. Recycling pick-up normally occurs on Wednesdays during odd weeks.
Click here to download the full 2019 pick-up schedule.
Recycling 101
It may seem like such a small detail – a wrong item in the recycling bin – but it represents a global problem that's preventing thousands of tons of recyclables from ever seeing a second life. It's important to Recycle Right.
Download our free guide to recycling or click on the link below to learn more about recycling.