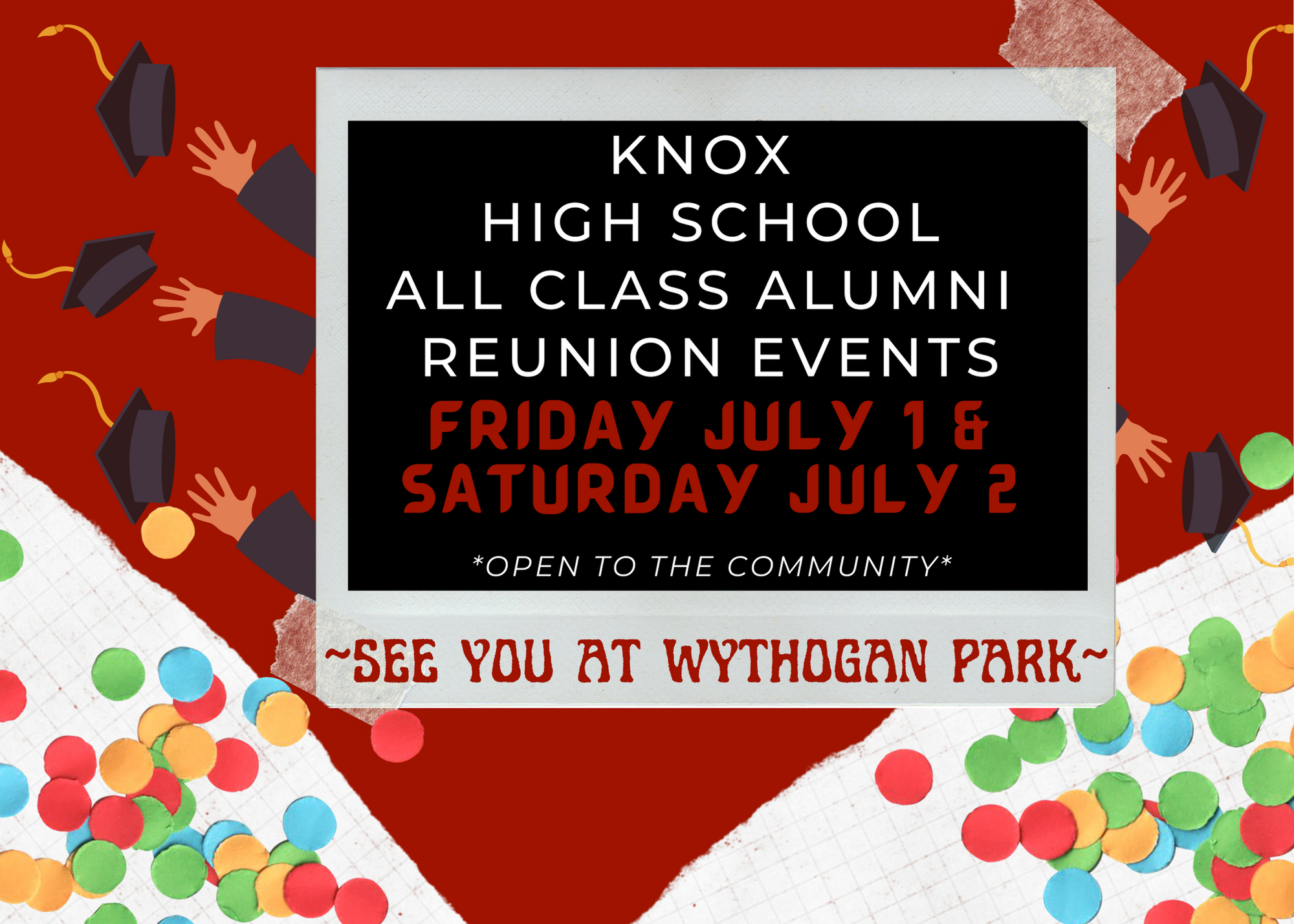 Knox Alumni Reunion
The Knox High School All Class Alumni Reunion will be on Friday, July 1, and Saturday, July 2, 2022, at Wythogan Park in Knox. Alumni registration begins on Friday at 5:00 pm and the Beer Garden also opens at 5:00 pm. Music will be provided by Magic Bus at 7:00 pm on Friday. Don't miss this colorful tribute to the '60s Woodstock era!
The fun continues on Saturday when everyone is encouraged to join the City's annual Family Fun Day & Fireworks Display. Show your school spirit by:
Wearing school colors and a name tag.
Participating in activities as a class.
Join the parade with a class golf cart or help with an alumni float.
The parade lines up in the Knox Elementary School parking lot at noon on Saturday. These events are open to the public and everyone is encouraged to join the fun!