Trunk or Treat October 29th
Wear your costume and businesses will pass out the candy at Trunk or Treat on October 29, 2023, from 2:00 pm to 5:00 pm at Wythogan Park. Business and nonprofits will have their trunks setup by 1:30 pm.
For more information, contact Dennis at dfornelli@cityofknox.net or Shannon at info@starkecountychamber.com. Sponsored by the Knox City Park Department and Starke County Chamber of Commerce.
Please click the image below to download the flyer!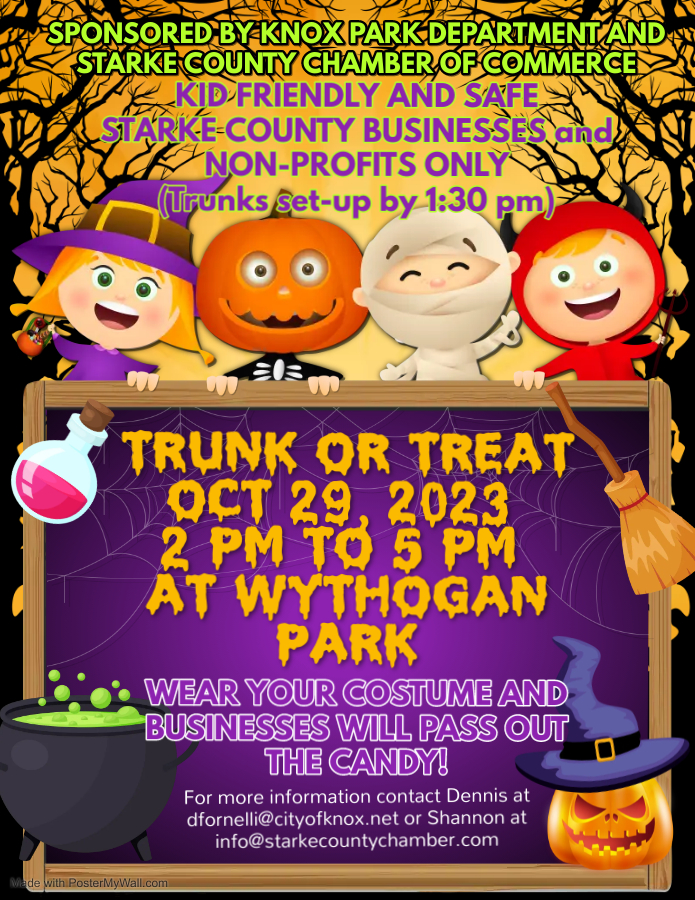 Date Published: 2023-09-14 13:47:00