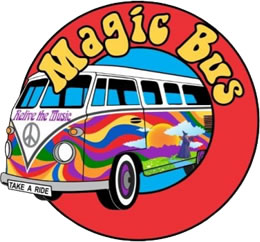 Save the Date for the Fall Bash!
Get ready to have a "groovy" time at the City of Knox Fall Bash on September 19, 2020, at Wythogan Park! The event will feature a craft beer garden, chili cook-off, cornhole tournament, and more! The MAGIC BUS will provide musical entertainment with their colorful 60s tribute - complete with Woodstock-era clothing, beads, headbands, and peace signs!
Knox Alumni - Get Involved!
Due to the on-going COVID-19 situation, the meeting scheduled for April 15th is cancelled and will be rescheduled.
Knox Alumni (all classes) are invited to attend and get involved in this event. For more info, join us for a meeting on April 15th at 6 pm at the Community Center. Please like and follow the Facebook event page so you can plan your reunion during the 2020 City of Knox Fall Bash.
For more information visit our 2020 Fall Bash event page or click here to download the flyer.
Date Published: 2020-03-02 15:27:00