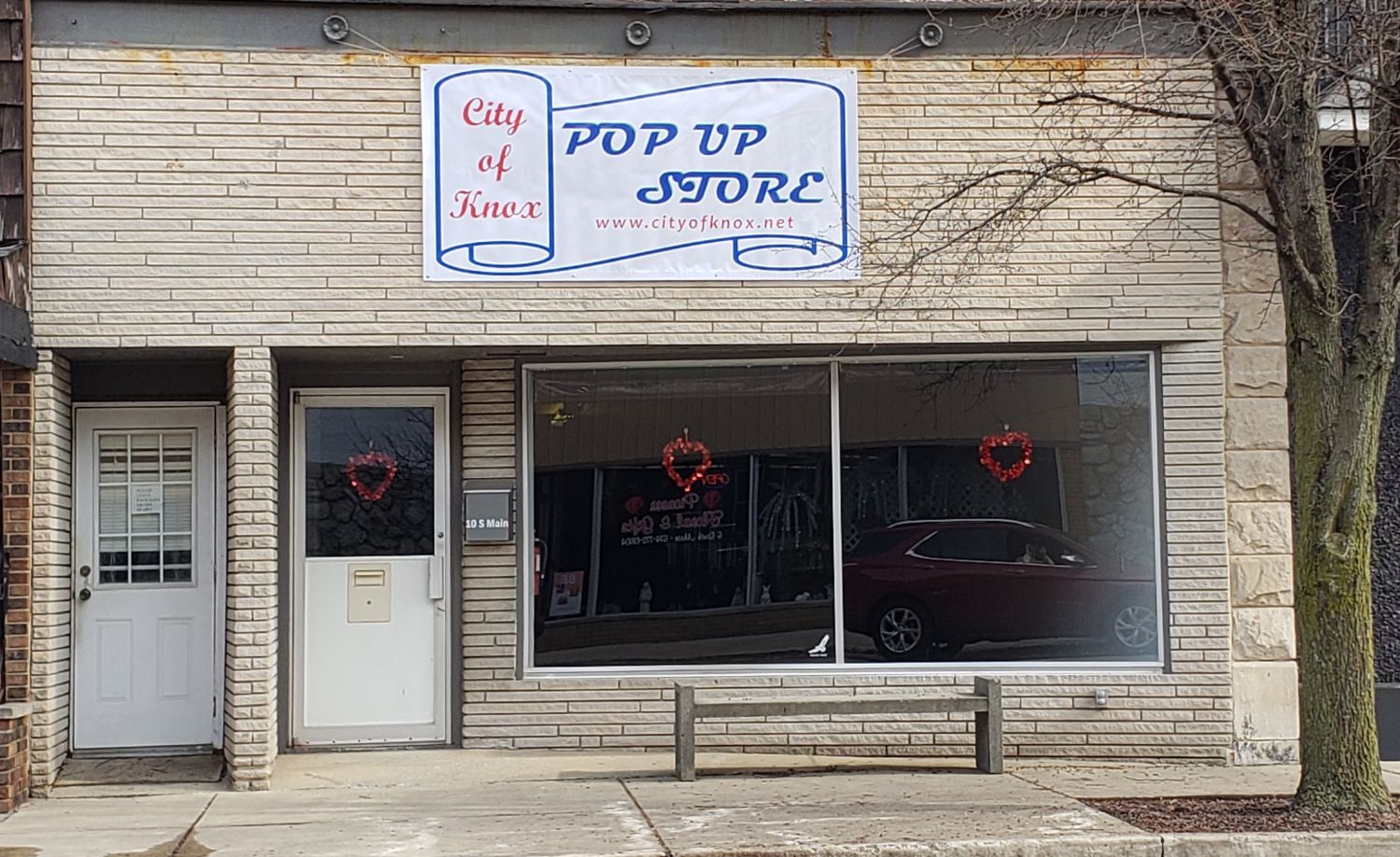 Pop-Up Store Information
Mayor Dennis Estok is pleased to announce that the City of Knox has opened its first Pop-Up Store located at 10 S. Main St. The Pop-Up Store will offer low cost start up fees to small businesses with the hope of giving them a head start in becoming successful!
This program is designed to attract small businesses and create retail shopping in downtown Knox. Business owners will have an opportunity to sell and showcase products and services of interest to area residents and tourists.
Click here to download an application for rental space in this store or you can call the Mayor's office at 574-772-4553.
The City will strive to provide diversity in our vendor offerings to the public and applications will be reviewed with this in mind. If selected, an agreement will be provided and a location assignment will be made by the City.
Date Published: 2019-02-27 08:08:00