Knox Farmer's Market
Join us at the Knox Farmer's Market on select Saturdays throughout the season from 8:00 am to 12:00 noon (Central Time). The Farmer's Market will take place on the following dates:
July 17, 2021
August 7, 2021
August 21, 2021
September 4, 2021
September 18, 2021
October 2, 2021
October 16, 2021
The Knox Farmer's Market is located on Main Street between the Moose Lodge and Court House in Knox. These events are taking place in partnership with the Knox Main Street United Group.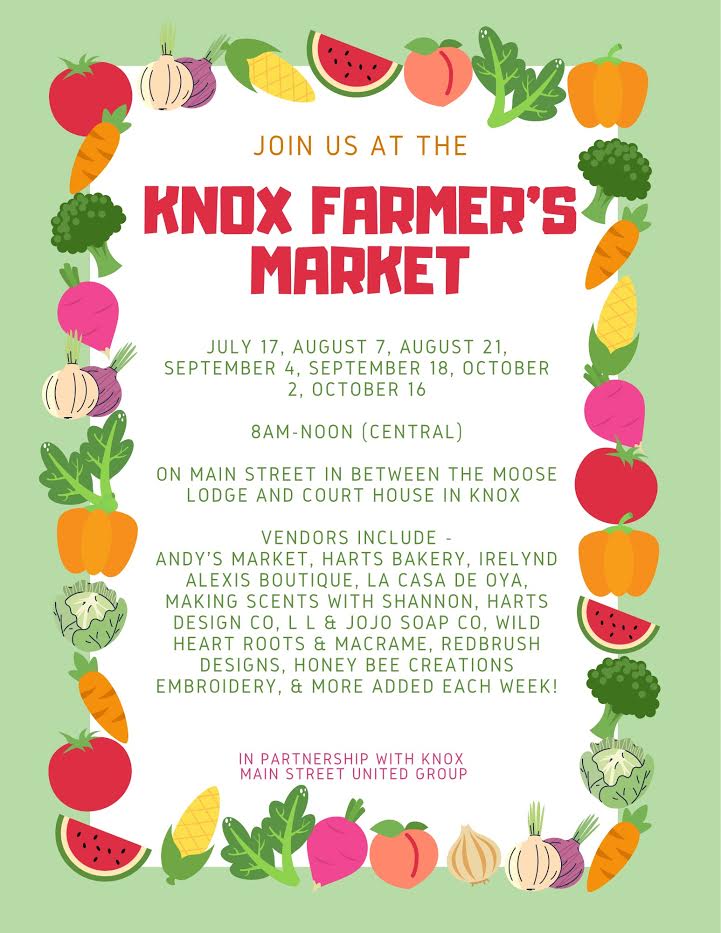 Date Published: 2021-07-13 18:02:00