Golf Cart Obstacle Course Event
Put your golf cart driving ability to the test on an obstacle course designed by the Knox City Police. The event will be held on Saturday, June 29th at Wythogan Park. Registration begins at 10:00 am and the event takes place at 11:00 am. There is no entry fee or admission fee!
The first place prize is a trophy and a FREE Golf Cart Permit for 2020. Plus, enter a drawing for one winner to receive a fireworks package donated by Redneck Pyros in Knox. Com on out and join the fun!
Click here to download the flyer with full event details.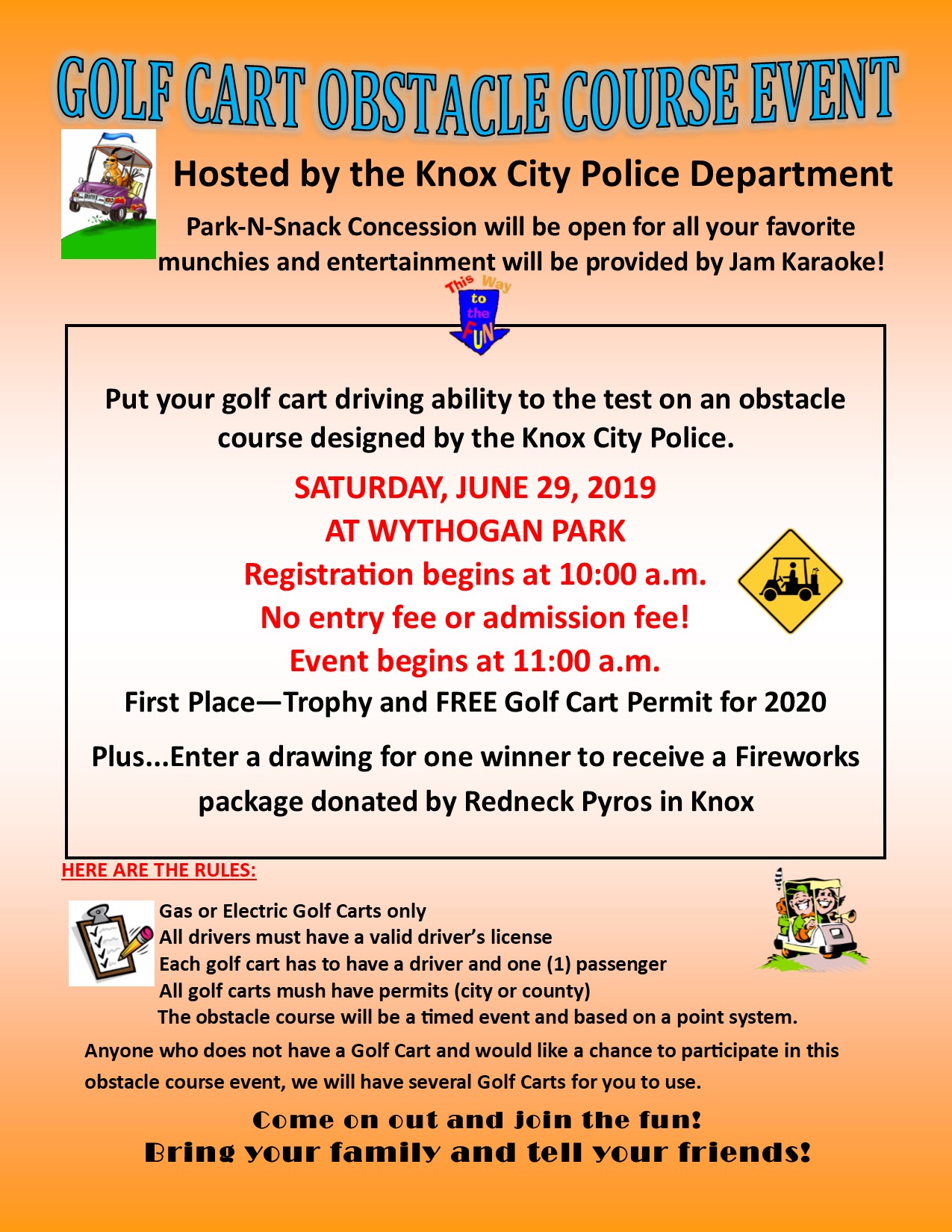 Date Published: 2019-06-07 10:17:00