Community Input Meeting for 5 Year Park Master Plan
Please join us on Monday, March 6, 2023, at 5:00 pm for a community input meeting for the City of Knox's 5 Year Park Master Plan. The meeting will be held at the Knox Community Center where you will help us plan for the future of our parks and provide input on the existing parks network.
Questions? Please contact Edwin Buswell, K-IRPC 219-253-6658 or elb@kirpc.net.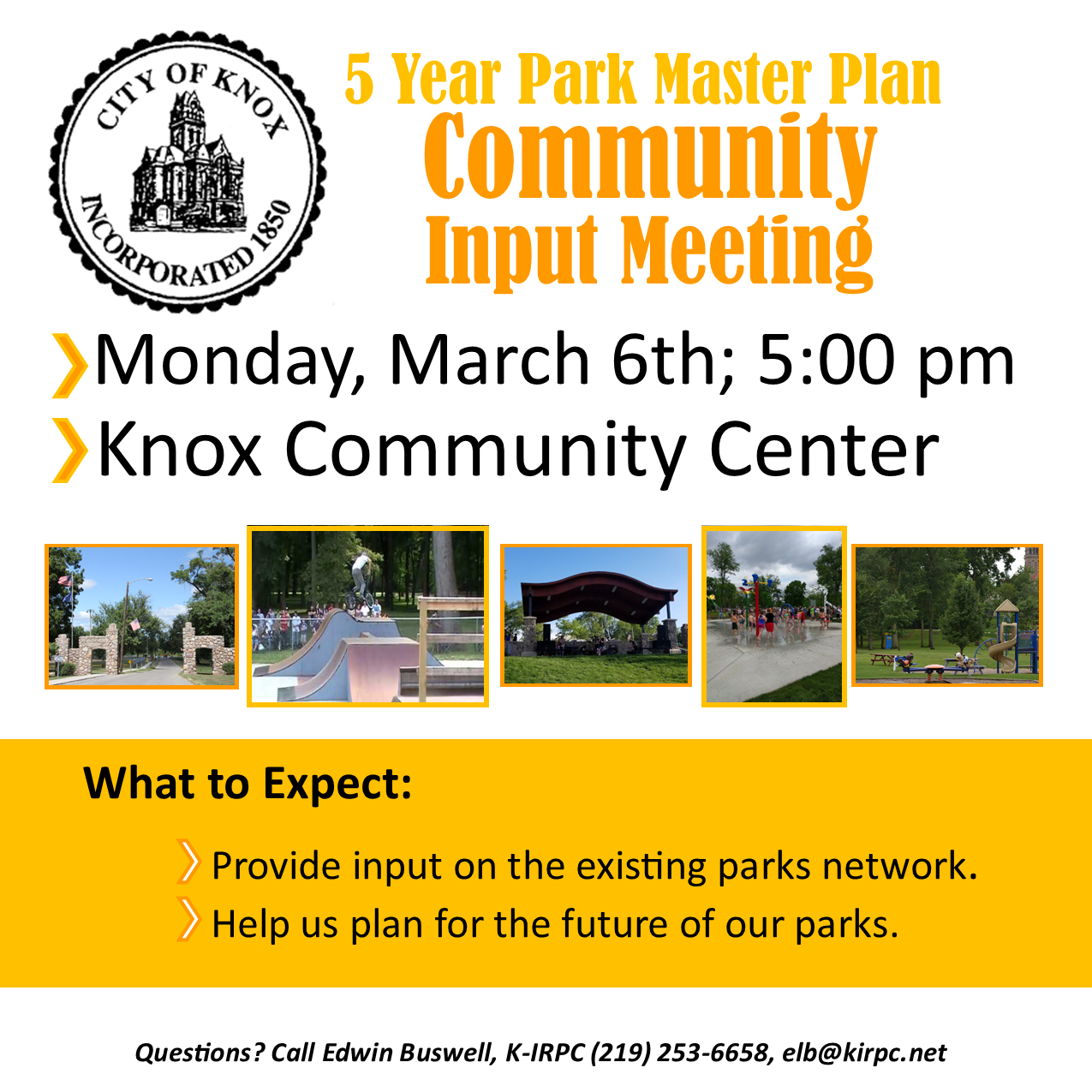 Date Published: 2023-02-09 16:37:00